Mesmerizing and Seductive
PMU Beauty Mark
Iconbrows PMU MicroPigmentation Services are semi-permanent enhancements of natural features.
Learn more by scrolling down
PMU Beauty Mark
Iconbrows PMU Beauty Mark / Beauty Spot utilizes the latest micropigmentation techniques to create artificial beauty marks that are entirely indistinguishable from the real thing. Depending on a variety of factors, Iconbrows beauty-mark can last anywhere between 1-3 years before a color boost is needed. A touch up must be done after 6-12 weeks. Free Touch Up is included!
A single defined spot usually 2-3mm thick in a natural colour.
Great way to cover up or distract from a scar, old piercing or just to enhance natural beauty.
Lasts 1-3 years (Depending on individual skin-type, skincare, aftercare etc.)
Service Includes 1 FREE Perfecting Touch Up! (Price Already Includes Tax)
Love a little intrigue? Get a beauty mark! Celebrities like Cindy Crawford and Marilyn Monroe were famous for their distinguishing beauty marks.
Beauty marks enhances and boosts confidence while giving a mesmerizing appearance.
Frequently Asked Questions About This Service
These Are Some of The Most Common Questions We Get Asked Over The Years.
Fusion Brows | Ombrè | Microblading
Let Us Help You Choose The Right Brows For You
Over
2,000

+ Happy Clients

With Iconbrows you are not only getting a professional service with the best supplies, tools & styles, but also an experienced team with a history of over 7+ years in the beauty industry working in various corners of the world learning and adapting our methodology and techniques to achieve the best possible and long-lasting results for our clients.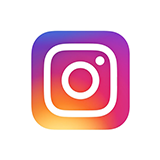 The best choice I made for my brows was picking Iconbrows. I spent 2 days researching and Tara was the only one who took her time to properly help me understand the process. She did an amazing job on my fusion brows and I couldnt be happier I chose iconbrows. My eyebrows have never looked better. 10/10
C. Lawrence
Google Review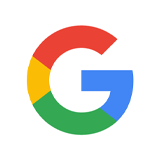 She is a hidden gem! 10/10 from beginning to end of procedure. As it was my first time getting microbladed I was all nerves, but Tara was so calm and nice. It amazed me how good she matched the color and shade of my brows and how natural the arch it. She took the time to really listen to my concerns and expectations, but was also able to provide her professional feedback which was helpful. Would recommend.
J. Chola
Instagram Review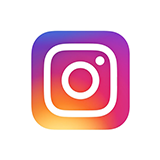 I love the help and professionalism they provided. It was my first time and I was nervous about getting my eyebrows microbladed, but Tara was so welcoming and I fell in love with my new brows. Will definately be back ! The color and shape were just what I was looking for !
S. Miller
Instagram Review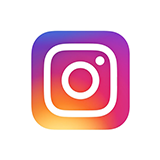 Im so glad I found Iconbrows. I have been wanting my eyebrows done for years because I have almost no natural brows and I'm very blonde. I was nervous about having them look to dark or too big, but she made them look so natural. If you're contemplating getting them done, do it, you won't regret it!
Because of limited availability & periods of high demand, we recommend booking your spot well in advance to ensure you get an appointment to enhance your beauty asap with Iconbrows - Brow & Lash Perfection.