Natural Eyebrows
True HDi Fusion Brows
Gain Natural-Looking Eyebrows with Our Hyper-Realistic Brow PMU
Learn more by scrolling down
True HDi Fusion Brows
Iconbrows Fusion Brows is our unique version of Hybrid / Combo Brows service that combines the beauty and precision of MicroBlading with the defining shape of MicroShading giving you hyper-realistic natural-looking brows. After your initial treatment, you will come back for a Perfecting Touchup Session 4-8 weeks after your initial session, to ensure lasting effects and a perfect look. Lasts 2-3 years. (depending on your skin type, hygiene, makeup routine.)
This procedure is quite popular as it combines both MicroBlading and MicroShading leaving a flawless natural look for our clients.
Great for any skin-types even oily
Ideal for eyebrow correction/recovery & definition
Best healed natural-looking results
Highly Recommended for Brow Longevity
Also a very good option for more mature & thinner skin-types
!NB: If You Have Previously Microbladed/Microshaded Eyebrows From Someone Else, Please Contact us Before Booking.
End of Summer Sale:
Get 15% OFF True HDi Fusion Brows
Limited Time Only - Regular Price: CAD $700
Free Touch Up Included (Small Deposit Required)
Fusion brows are our unique combination of Microblading and Microshading with our custom technique giving you a revitalizing individual strokes of microblading yet airbrushed depthness & finish of Microshading. This procedure is quite popular as it combines both HD MicroBlading and MicroShading leaving a flawless look for our clients.
Every client is treated to a personalized Iconbrows Fusion Brows service created just for their shape, skin, style, and suitability. There is no one-size-fits-all where your eyebrows are involved. We establish what you hope to achieve from your service, get an insight into your makeup routine and lifestyle, and give you the best options for your brows.
Top Benefit
Natural & Long Lasting
Our non-invasive process offers amazing natural looking eyebrow transformation results that actually last. With Iconbrows Fusion Brows your brow transformation will last up to 3 years (depending on skin type and skincare routine). If you want a more fuller a more natural-looking & a long-lasting brow, then Iconbrows Fusion Brows is what you're looking for.
Top Benefit
Hyper-Realistic Brow Recovery & Correction
Our Fusion Brows service is perfect for people who have lost their eyebrows due to an illness, chemotherapy, accident, genetics, or aging. With Iconbrows Fusion Brows we can easily regain natural-looking eyebrows in just a couple of hours. We slowly recreate the natural shape and look of the eyebrows.
Top Benefit
Say Goodbye To Brow Pencils
With Fusion Brows, you won't need to wake up a half-hour or earlier just to have enough time to arch your eyebrows in an ideal shape, plucking or filling them in with makeup. Fusion Brows allows you to have a hassle-free, no-maintenance perfect brow day, every day!
Did you know that your brows act to frame the eyes and highlight your best features? Not only are your eyes a strong visual communicator but Iconbrows Perfect Brows can make you look put-together on a makeup free day.
Frequently Asked Questions About This Service
These Are Some of The Most Common Questions We Get Asked Over The Years.
Fusion Brows | Ombrè | Microblading
Let Us Help You Choose The Right Brows For You
Over
2,000

+ Happy Clients

With Iconbrows you are not only getting a professional service with the best supplies, tools & styles, but also an experienced team with a history of over 7+ years in the beauty industry working in various corners of the world learning and adapting our methodology and techniques to achieve the best possible and long-lasting results for our clients.
Y. Hylton
Instagram Review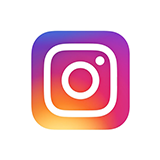 Tara was amazing, very professional. This was my first time getting fusion brows and she made me feel so relaxed. I highly recommend her, she and her team at Iconbrows will definately hook you up.
Melissa M. - Toronto
Google Review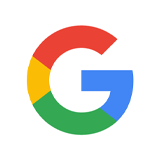 Icon brows offers a wide range of services. I have been beyond satisfied with each and every visit. Tara offers a wide range of knowledge about the beauty industry and uses only top quality products. Her attention to detail and knowledge ensures you are in good hands with every visit. Highly recommend all services!
J. Trevuno
Instagram Review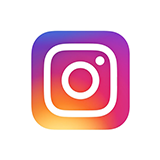 I am obsessed with my eyebrows and they haven't even healed yet. The professionalism, cleanliness, and quality of work are all the reasons I decided to drive 3+ hours to get my eyebrows done here. I can't wait for my touch up and my final look. 10/10 would recommend.
J. Waylor
Instagram Review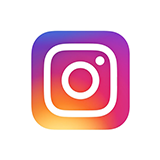 Tara was amazing and was patient. She gave me instructions to follow and so far my touch-up is looking amazing. I dont have to wear makeup everyday since I feel more complete with my new beautiful brows. Thank you so much!!!
Because of limited availability & periods of high demand, we recommend booking your spot well in advance to ensure you get an appointment to enhance your beauty asap with Iconbrows - Brow & Lash Perfection.