Individually Created Hairstrokes
Eyebrows Microblading
Best Eyebrows Microblading PMU For Eyebrow Correction & Eyebrow Recovery in Toronto
Learn more by scrolling down
True HD Microblading
Iconbrows semi-premanent handmade method of manually adding realistic natural-looking hair-like strokes into the upper epidermal skin tissue. After your initial treatment you will come back for a Perfecting Touchup Session within 4-8 weeks to ensure lasting effects and perfect look. Lasts 1-2 years. (depending on your skin type, hygiene, makeup routine.)
Most Realistic Approach using a artisinal handheld tool to make several bespoke inscisions with tiny needles to add semi-permanent premium pigment into the epidermal layer of the skin.
Optimal For Normal/Dry Skin-Types
Best For Eyebrow Correction/Recovery
Natural-Looking Results
NOT Ideal For Mature Skin-Types (50+ Years Old)
NOT Ideal For Very Oily Skin-Types
!NB: If You Have Previously Microbladed/Microshaded Eyebrows From Someone Else, Please Contact us Before Booking.
End of Summer Sale:
Get 15% OFF True HD Microblading
Limited Time Only - Regular Price: CAD $600
Free Touch Up Included (Small Deposit Required)
Iconbrows provides a True HD Microblading Service where we utilize carefully selected manual hand-held tools to make bespoke individual precise strokes gently into the skin tissue to give you a natural-looking brow correction/transformation that will not only rejuvenate your look but increase your confidence. This Iconbrows True HD Microblading Service achieves a natural and hyperrealistic look. After your initial service, you will return for a 4-8 week perfecting session where we rectify and correct any issues your body's natural healing process may have caused to your new brows.
Every client is treated to a personalized Iconbrows True HD Microblading service created just for their shape, skin, style, and suitability. There is no one-size-fits-all where your eyebrows are involved. We establish what you hope to achieve from your microblading service, get an insight into your makeup routine and lifestyle, and give you the best options for your brows. To learn more about the Iconbrows Microblading Process, please visit our information pages.
Top Benefit
Save Time & Money
On Average, you spend up to 200hours and $500 a year on your brows. From filling products to brow tinting services to reshaping and filling in accidental smudges. With Iconbrows Microblading you will not only save money & time, but also you won't have to go through the struggle of filling in your eyebrows and avoid the hassle of trying to get them to match.
Top Benefit
Natural Brow Recovery & Correction
Iconbrows Microblading service is a great option to regain or correct any missing hairs and shape. With Iconbrows Microblading we can properly regain natural-looking eyebrows in just a couple of hours. We slowly recreate the natural shape and look of the eyebrows & you will easily regain your brows with new confidence.
Top Benefit
Very Quick Process
WThe best part of Iconbrows Microbladed Brows process is that you don't need to hide inside the house due to swollen skin, bandages, cuts etc. You can easily go back to work, get ready for dinner or continue with whatever you were doing before. With Iconbrows you can get a safe and quick service in a covid-free private professional home environment.
Did you know that your brows act to frame the eyes and highlight your best features? Not only are your eyes a strong visual communicator but Iconbrows Perfect Brows can make you look put-together on a makeup free day.
Frequently Asked Questions About This Service
These Are Some of The Most Common Questions We Get Asked Over The Years.
Fusion Brows | Ombrè | Microblading
Let Us Help You Choose The Right Brows For You
Over
2,000

+ Happy Clients

With Iconbrows you are not only getting a professional service with the best supplies, tools & styles, but also an experienced team with a history of over 7+ years in the beauty industry working in various corners of the world learning and adapting our methodology and techniques to achieve the best possible and long-lasting results for our clients.
J. Chola
Instagram Review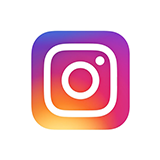 I love the help and professionalism they provided. It was my first time and I was nervous about getting my eyebrows microbladed, but Tara was so welcoming and I fell in love with my new brows. Will definately be back ! The color and shape were just what I was looking for !
S. Miller
Instagram Review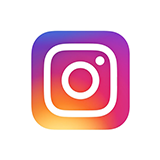 Im so glad I found Iconbrows. I have been wanting my eyebrows done for years because I have almost no natural brows and I'm very blonde. I was nervous about having them look to dark or too big, but she made them look so natural. If you're contemplating getting them done, do it, you won't regret it!
L. Vasallo
Instagram Review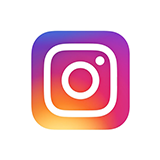 Thank you so much for your service today, Tara! I finally have eyebrows. My Bf also said you did an amazing job and he wants to get his eyebrows done through you too lol.
R. Casal
Instagram Review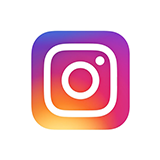 I highly recommend Iconbrows. Tara is very professional. Its definately the place to go for your eyebrows and other services.
Because of limited availability & periods of high demand, we recommend booking your spot well in advance to ensure you get an appointment to enhance your beauty asap with Iconbrows - Brow & Lash Perfection.