What Is The Best Natural Looking Eyebrow Treatment?
Date of Publish: 2023-02-10
Overplucked and thin eyebrow arches used to be the standard beauty look for women in the past, but what most women didn't realize at the time was that the continued pursuit of this damaging look ended up ripping eyebrow hairs from their roots and causing permanent damage as regrowth stopped and they experienced heavy loss of definition. These days the go to beauty standard has become full lush eyebrows, but women who have unfortunately overplucked their eyebrows or have certain forms of genetic or illness or imbalance causing loss of hairs, are unable to achieve this look without treatments.
If you are one of the countless women who have issues with overplucked eyebrows, thinning eyebrows, lacking arches and or missing hairs. Then here are some of the most natural looking eyebrows treatments we at Iconbrows - Eyebrow Perfection | Professional Microblading in Toronto specialize in.
Two of the most sought after and long lasting natural looking treatments we offer are Microblading & Fusion Brows. Unlike traditional tattoos, PMU are semi-permanent because we do not go deep into the skin tissue like a tattoo would do, we add our organic and high quality pigments into the upper epidermal layer of your eyebrow skin to give your brows hair-like idnividually created strokes that mimic the natural look of your natural eyebrow hairs. We essentially gently draw in your eyebrows hair by hair over the treatment service of 2-3 hours.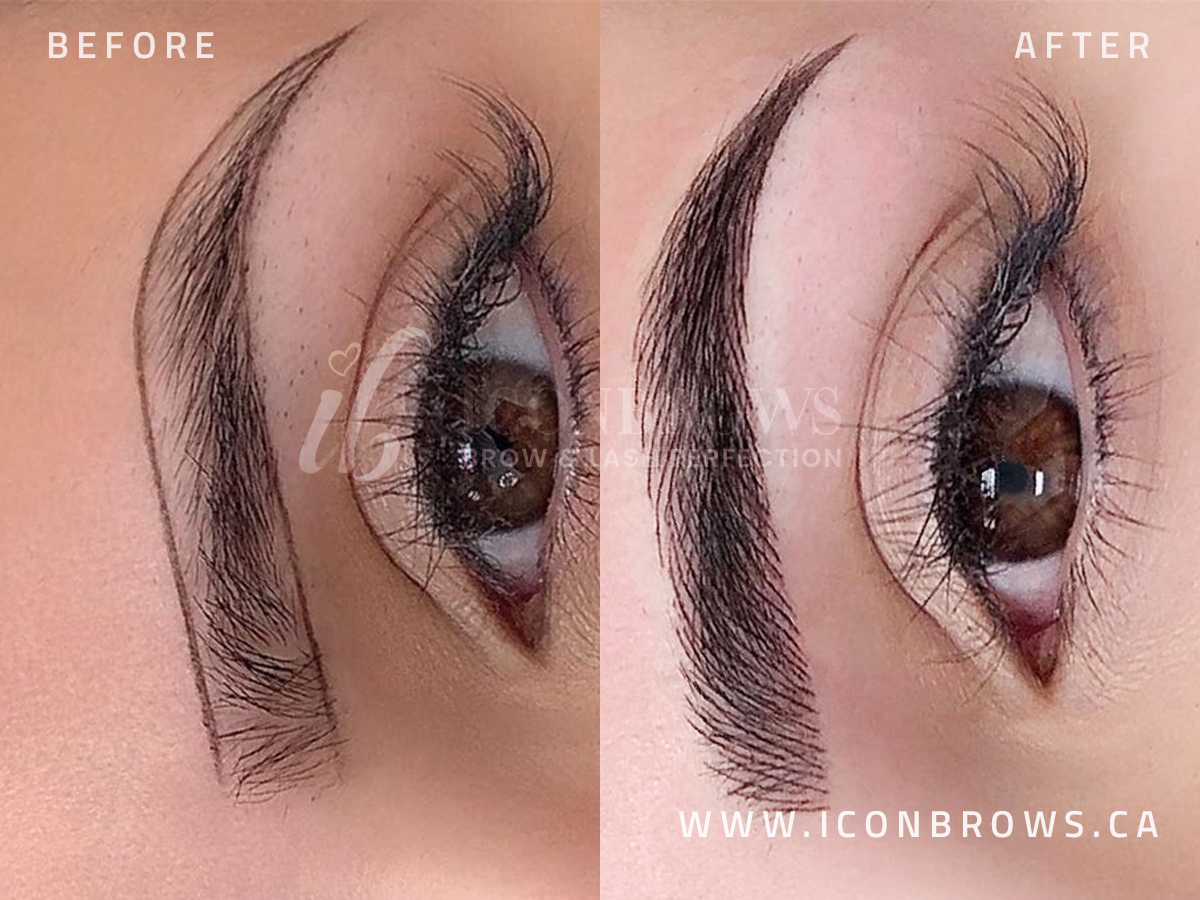 Microblading is ideal for people who have thinning or missing eyebrows. We use a special handheld tool to insert our high quality pigments directly into the the upper-epidermal layer of your eyebrow skin while creating and shaping your eyebrow to beautiful lush and full look that is not only natural-looking but also complements your face and style.
Most realistic looking results using a artisanal handheld tool to make several bespoke incisions with tiny needles to add semi-permanent premium pigment into the epidermal layer of the skin.

Optimal For Normal/Dry Skin-Types.

Best For Eyebrow Correction/Recovery.

Natural-Looking Results.

NOT Ideal For Mature Skin-Types (50+ Years Old).

NOT Ideal For Very Oily Skin-Types.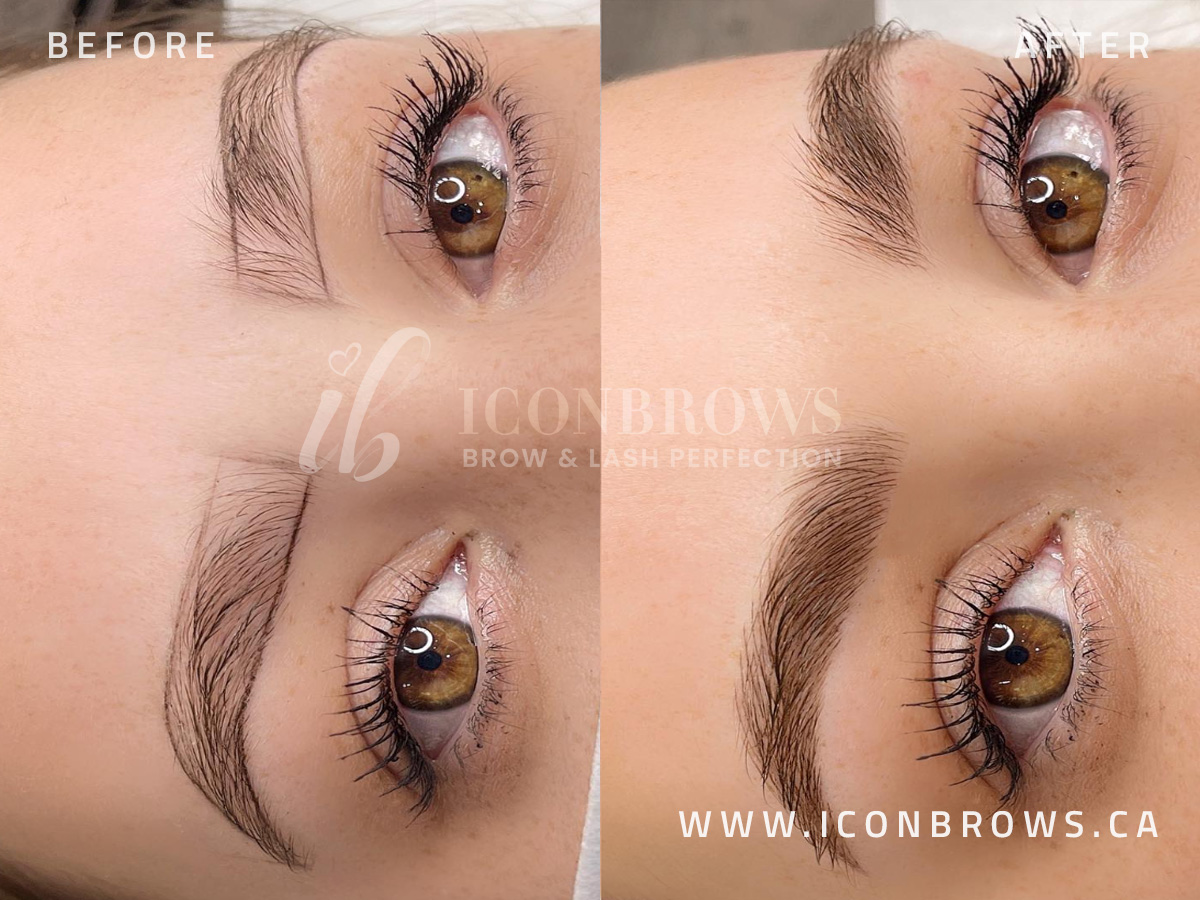 Iconbrows Fusion Brows is our unique version of Hybrid / Combo Brows service that combines the beauty and precision of MicroBlading with the defining shape of MicroShading giving you hyper-realistic natural-looking brows. After your initial treatment, you will come back for a Perfecting Touchup Session 4-8 weeks after your initial session, to ensure lasting effects and a perfect look. Lasts upto 2-5 years. (depending on your skin type, hygiene, makeup routine.)
This procedure is quite popular as it combines both MicroBlading and MicroShading leaving a flawless natural look for our clients.

Great for any skin-types even oily

Ideal for eyebrow correction/recovery & definition

Best healed natural-looking results

Highly Recommended for Brow Longevity

Also a very good option for more mature & thinner skin-types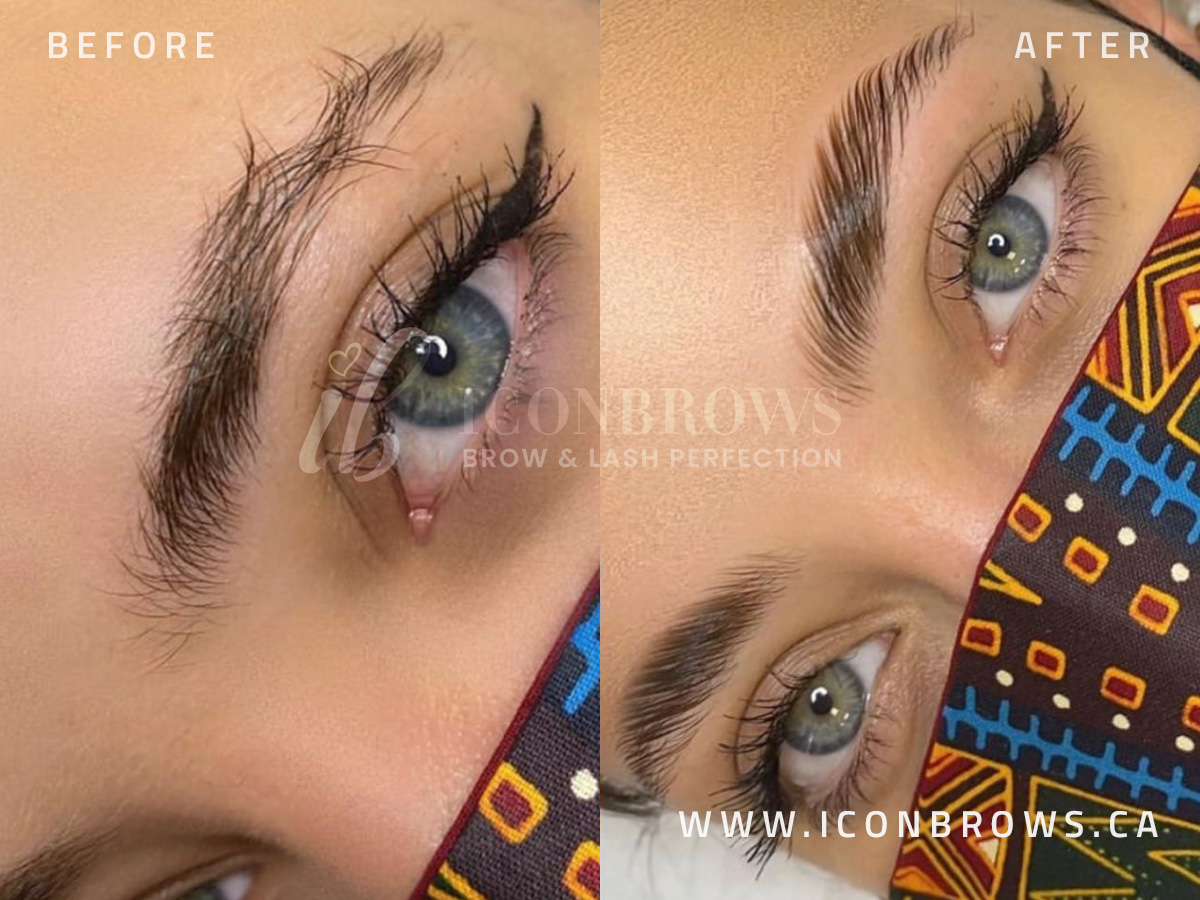 Brow lamination is a perm for your brows that pushes your existing brow hair up giving them a fluffier fuller look. Those that dont want to have long-lasting effects like microblading or fusion brows may find this service much more suitable for their day to day needs. Brow Lamination is one of the most growing beauty services here in toronto, ontario.
After the process your brows will look fuller and thicker, and they will retain their shape for 4-8 weeks (depending on individual hair growth and aftercare).

Good for people with brow hair growth in multiple directions.

Good for people with downwards brow hair growth.

Ideal for those wanting lifted eyebrows.
The laminated brows are brushed and glued into the desired shape. Iconbrows IconSTYLE ensures the use of professional, dermatologically tested products only, to ensure the brows are not over processed and remain healthy during and after the treatment.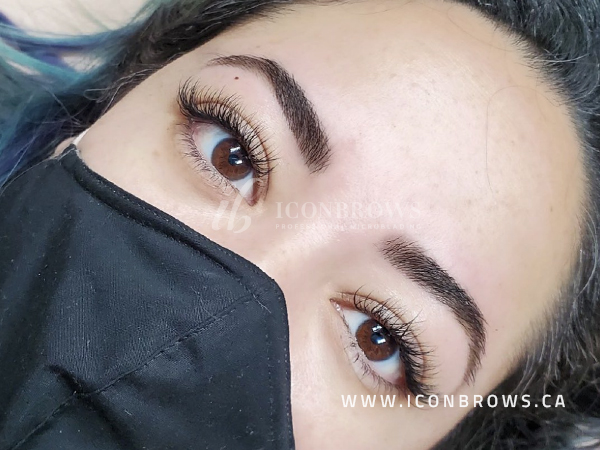 Brow Henna is a natural pigment that stains the brow hairs and the skin beneath the hair, leaving a powder-like matte finish.
After the process your brows will look fuller and thicker, and they will retain their color for 2-3 weeks on the skin & 6-8 weeks on the brow hairs (depending on individual hair growth and aftercare).

Good for people who want a ideal brow shape but nothing long term like eyebrow microblading or eyebrow microshading.

Good for people who want eyebrow symmetry without having to fill in eyebrows with makeup.

Ideal for those with sensitive skin.
Customers love the look of Iconbrows Henna Brows and how much time it saves them during their morning makeup routine.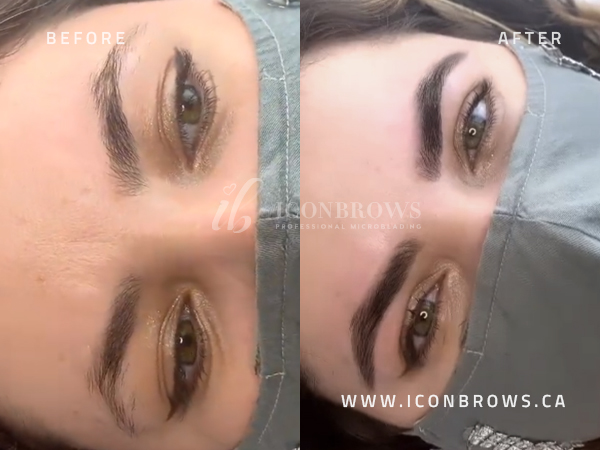 If you are looking for a quick and easy solution that works for your eyebrows that arent too small or missing hairs or suffering from issues like alopecia and thinning, then Iconbrows Threading & Brow Tint service may be the way to go.A fast and gentle hair removal process which originated from the Middle East. It utilizes a piece of cotton thread which is twisted back and forth along the skin, creating beautifully groomed brows with enhanced definition and fabulous shape without the use of any toxins or chemicals. Our Brow Experts shape and design your brows to your facial symmetry and style over 15-25 minutes.
Unlike usual 5min Threading services, Iconbrows Threading technique is precise, picking up shorter hairs and clearing the entire area at once. This can give your eyebrows the perfect shape you desire with less need for tweezer touch up between appointments.

Ideal for hair removal on smaller areas, such as the eyebrows, upper lip, chin, sideburns, and other areas of the face.

May Cause Some Discomfort but is Gentle Enough For Sensitive And Acne-Prone Skin.

Service Includes Eyebrow Shaping To Get The Perfect Desired Results.

Iconbrows DOES NOT offer Body Hair Threading.
Eyebrow threading is perfect for individuals with overgrown or quickly growing brows and excess, unruly or unwanted facial hair. It is also great for clients looking to eliminate the use of wax and plucking, or those who prefer a no-maintenance brow look for up to four weeks.
Conclusion
Iconbrows - Eyebrow Perfection | Professional Microblading has developed various treatments over 8+ years by working with international experts in various corners of the world to bring some of the most natural-looking eyebrow services to our clients here in Toronto, Ontario. Etobicoke, Humber Bay Shores, Mississauga, Oakville and surrounding neighborhoods.
If you are looking to fill your sparse brows with hairs, our professional PMU treatments like True HD Microblading and True HDi Fusion Brows are the best solution. Not only do you achieve the most natural-looking results, but you can be confident and secure in knowing you are getting the most professional service and achievable brows possible. We at Iconbrows - Eyebrow Perfection | Professional Microblading pride ourselves in having helped over 2000+ women with their beauty needs over the years, and are confident we can help you achieve your dream brows.
Book your spot today by visiting our website: https://iconbrows.ca or by calling us directly at 647 699-8146. Find us in Etobicoke, Humber Bay Shores Near the Humber Bay Arch Bridge.